Restorative Dentistry in
Cypress, Texas
Let Your Smile Work for You
At Cypress Springs Family Dentistry, we understand that your smile is your greatest asset, and it can either work for you -- or against you. If you have teeth that are broken, decayed, or missing altogether, it's probably the latter.

Restorative Dentistry Benefits
Thankfully, with modern restorative dentistry techniques, materials, and technology, we can restore your smile in form and function so you can enjoy your favorite foods and smile with confidence again.
The benefits of restorative dentistry include:
Restore the appearance of the tooth/teeth
Enjoy your favorite foods again
Regain normal speech patterns
Minimize future damage
Protect healthy tooth structure
Protect oral structure (surrounding teeth & bite)
Eliminate pain & sensitivity
Clean & maintain just like natural teeth
Durable & long-lasting
Smile with confidence
Crowns
If you have a tooth that is broken or badly decayed, you may be a good candidate for a dental crown. Our crowns are made of beautiful and durable tooth-colored ceramics that mimic your natural teeth in every way.
A crown can be a cap that fits over any remaining healthy tooth structure or can replace an entire missing tooth with the help of a dental implant.
Set up a consultation with Dr. Todd to find out if you are a good candidate for a crown.
Bridges
If you are missing one or more teeth in a row causing a gap in your smile, you may be a good candidate for a dental bridge. A bridge consists of one or more fabricated teeth, usually anchored to surrounding teeth with crowns on either side. A bridge can help:
Prevent surrounding teeth from shifting
Redistribute proper bite forces
Protect bite and TMJ health
You may be a good candidate for a dental bridge if you have:
A single missing tooth with damaged teeth on either side
A single missing tooth but are not a candidate for implants
Multiple missing teeth in a row
To learn more about bridges, or to schedule a consultation, contact your restorative dentist in Cypress, Texas today!
Dentures
If you are missing most or all of your natural teeth or living with old dentures that don't look natural and don't stay put, our team at Cypress Springs Family Dentistry would love to help you get back your smile, your confidence, and your quality of life.
Our dentures are precision crafted using advanced technology and beautiful ceramics to look, feel and function just like your natural teeth so you can get back to the things that matter most, without worrying about your teeth!
Schedule a consultation with Dr. Todd today to discuss your denture options.
Root Canals
We know root canals have earned a bad rap over the years, but the truth is, with advances in modern dentistry and endodontics, root canals are a fairly routine, painless procedure. If you have a tooth that is infected within the tooth chamber or the tooth root, you may require a root canal.
Don't worry, you're in good hands with our team and Dr. Todd will assure you there's nothing to fear. Trust us, you will be much better off treating the problem now rather than waiting for it to get worse. We will walk you through every step of the procedure and address any questions or concerns you may have prior to the procedure.
For a root canal, Dr. Todd will:
Thoroughly numb the area to ensure you don't feel a thing
Sedation options available for anxious patients or special cases
Go into the tooth chamber and remove the infection
Clean and sanitize the chamber to prevent further infection
Seal the tooth with a crown
If you need a root canal, let our skilled and compassionate team at Cypress Springs Family Dentistry restore your tooth back to health.
Full Mouth Reconstruction
If gum disease, infection, tooth decay, or traumatic injury has left your mouth in shambles, and you with little hope for the future, we believe your smile deserves a second chance. No matter what condition your smile is in, Dr. Kyle Todd and our amazing team has the clinical skills, the technology, and the compassion to rehabilitate your mouth and restore your smile and quality of life. Imagine being able to enjoy your favorite foods again, to speak normally, and to smile with confidence.
Just as every smile is as unique as the person who wears it, every full mouth reconstruction case is a little different, and your individual treatment plan will depend on a number of factors discussed in a comprehensive consultation with Dr. Todd, your premier reconstructive dentist in Cypress, TX.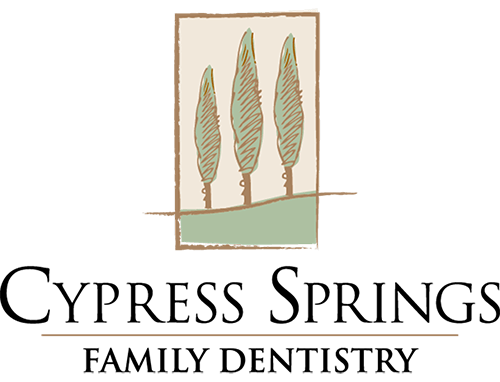 Request an Appointment