Root Canal Treatment in
Cypress, Texas

Are you suffering from a toothache? We can help. At Cypress Springs Family Dentistry, we offer root canal treatment to save teeth and restore smiles in cases of internal infection. We also offer same-day emergency appointments to get you the care you need when you need it! Be sure to call us today.
What Is a Root Canal?
A root canal is a treatment that Dr. Todd provides to repair, restore, and save a severely decayed or infected tooth. When your tooth becomes damaged, inflamed, or infected, the dental pulp on the interior of your tooth breaks down and dies. This can cause toothache, swelling, drainage, pain when chewing, or sensitivity to cold or hot temperatures.
If left untreated, the damage or infection can become so severe that the tooth must be extracted. Dr. Todd performs root canals to save teeth and restore your oral health. During your root canal procedure, our dentist will remove the nerve and dental pulp. Then the inside of the tooth will be cleaned and sealed to prevent future infection. To complete your procedure, Dr. Todd will place a high-quality porcelain crown to fully restore the look, function, and strength of your tooth.
Do I Need a Root Canal Treatment?
Be sure to call our office if you experience one or more of the following symptoms:
Severe pain when chewing or biting
Swelling in the jaw or face
Pain or tenderness when pressure is applied to the area
Persistent sensitivity to hot or cold temperatures
An abscess on the gums near the affected tooth
Darkening or discoloration of the tooth
Tenderness or swelling in the gums near the affected tooth
A friendly member of our trained dental team is standing by to help you schedule your appointment and get the care you need.
Is a Root Canal Painful?
The pain most patients experience is caused by the inflammation or infection in the tooth, rather than the treatment itself. A root canal treatment is no more painful than a filling or other restorative procedure. When you come to Cypress Springs Family Dentistry, we will do everything we can to make your experience with us as relaxing and pain-free as possible. We offer sedation dentistry to reduce any discomfort you may feel and help put you at ease. Be sure to ask our dentist if sedation dentistry is right for you.
Dr. Todd is here to help you smile again! We provide gentle root canal treatment to our patients in Cypress, Texas. Call us at (832) 304-8420 to schedule your appointment. We also offer same-day emergency appointments. Be sure to ask about our sedation dentistry options to make your procedure as relaxing as possible!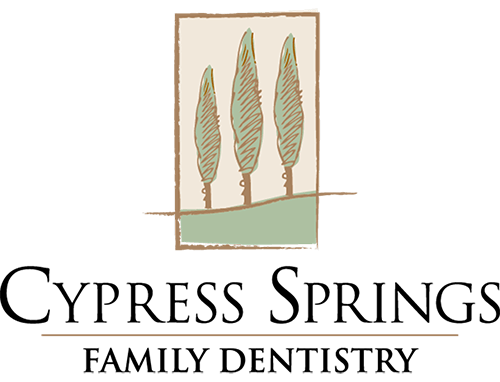 Request an Appointment