Gum disease is a serious health issue. Not only can it lead to unpleasant symptoms, but it can also lead to incredibly unfortunate consequences such as tooth loss and destruction of oral tissue. Science has even linked gum disease to other health concerns such as cardiovascular disease. The effects are tremendous. It's important to stay proactive and stay in charge of your own health by preventing gum disease. These 3 warning signs of gum disease can help you keep your oral health on track: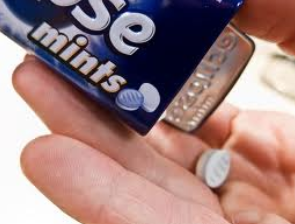 Bleeding Gums
The key to this warning sign is that the gums bleed easily and frequently. If you notice that your gums are regularly bleeding during and after tooth brushing, it's time to seek help. How can you prevent bleeding gums? Do everything you can to restore them to their former health. A great place to start is by making sure you brush at least twice a day, being sure to focus on a thorough cleaning. In addition to brushing, make time to floss at least once a day—preferably before you go to bed. Make sure your teeth and gums are as clean as possible before calling it quits for the day.
Red, Swollen, Tender Gums
As if bleeding gums aren't bad enough, diseased gums are also quite frequently red, swollen, and painful. Any irregular pain or sensitivity should prompt a visit to our office. How can you prevent the discomfort of gum disease? In addition to daily brushing and flossing, you should always be in the habit of coming in for regular check-ups and cleanings. By visiting the dentist on a regular basis it makes it possible to catch, prevent, and treat gum disease before it gets out of control.
Chronic Bad Breath
Most people deal with occasional bad breath—especially after eating certain foods—but gum disease is often accompanied by persistent, unrelenting bad breath in addition to an unpleasant taste in the mouth. How can you prevent it? It's important to realize that oral bacteria can migrate and settle into your gums and onto your tongue. By adding an antiseptic mouthwash to your brushing/flossing routine, you can help demolish bacteria and help freshen your breath. Another important tip (which is easily overlooked) is to take the time to brush your tongue, it makes a big difference. Finally, eat a balanced diet. If you're constantly eating sweets and junk food it can have a negative impact on your dental health.
Remember, you are the biggest advocate for your own dental health. It's important to establish healthy habits (including dental cleanings) in order to maintain your beautiful smile. We look forward to seeing you at your next visit.